It's been a busy few weeks so I haven't had as much time on the bench as I would like.
Making some progress. Got the running gear onto the hull.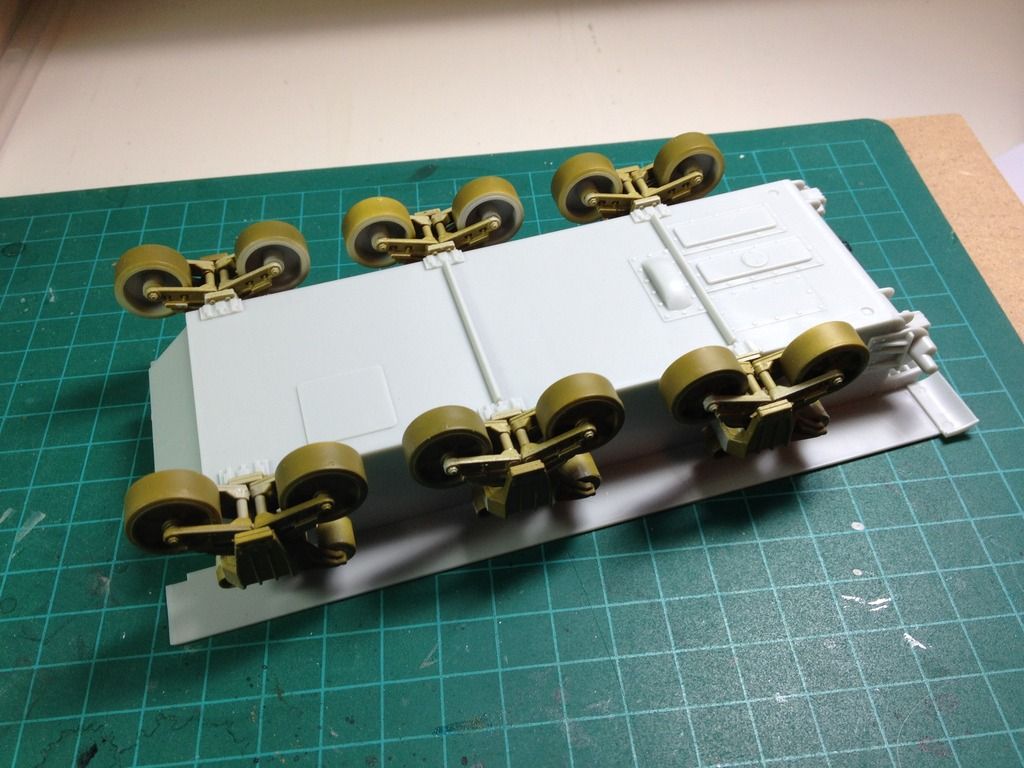 Realized afterwords for this sort of running gear, I probably should have left them off so I could properly mask the wheels. Oh well, I'll paint them carefully after the fact. Lesson learned.
Got the upper and lower half of the hull put together and some of the smaller detail bits put on. Tools etc will be left off until paint is done.
There is a few pieces of photoetch for headlight guards etc, All I can say about is that practice makes perfect. I know which 1 of 4 I did first and I get better with each one. :-)